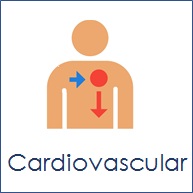 Side effects related to the circulation of blood through the body including the heart, arteries and blood vessels.
easily fatigued; loss of energy; unusually rapid heartbeat, particularly with exercise; shortness of breath and headache, particularly with exercise; difficulty concentrating; dizziness; pale skin; leg cramps; insomnia; bruising that is red; purple, or brown; a rash with small red or purple dots; nosebleeds; bleeding gums; bleeding from wounds that lasts a prolonged period of time or doesn't stop on its own; heavy menstrual bleeding; shortness of breath or trouble breathing, especially with physical exertion; fatigue; tiredness; swelling in the ankles, feet, legs, abdomen, and veins in the neck; dizziness; light-headedness; fainting during physical activity; irregular heartbeats; chest pain especially after physical exertion or heavy meal; extra or unusual sounds heard during a heartbeat; reduction in endurance and speed or rapid heartbeat.
The following health professionals can help with Cardiovascular side effects. Follow the links below to learn more.
Acupuncture Therapist:
Acupuncture Therapists are people skilled in the practice of acupuncture, which is a family of procedures involving stimulation of anatomical locations on or in the skin by a variety of techniques.
Evidence:
Acupuncture has therapeutic effects on pathological changes in tissues associated with hypertension. Some studies showed that aortic media wall thickness and cardiac muscle cell size decreases with acupuncture stimulation.
Cancer Exercise Therapist:
Cancer Exercise Therapist main role is to help people achieve optimal health by providing information and advice about exercise.
Evidence:
A supervised 18-week exercise programme offered early in routine care during adjuvant breast cancer treatment showed positive effects on submaximal cardiorespiratory fitness.
Dietician:
Dieticians advise individuals on nutrition-related matters and can modify diets to treat or help manage chronic conditions, food allergies and food intolerances.
Evidence:
Dietitians provide individual dietary advice to optimise cardiovascular function which may include a focus on fluids, electrolytes, salt, fats and an overall balanced diet.
Exercise Physiologist:
Exercise Physiologists are university qualified allied health professionals, who specialise in clinical exercise interventions for persons at high-risk of developing, or with existing chronic and complex medical conditions and injuries. These interventions are provided by exercise delivery including health and physical activity education, advice and support and lifestyle modification with a strong focus on achieving behavioural change.
Evidence:
Physical activity maintains or improves cardiovascular function, haemoglobin concentration during and after cancer treatment.
Naturopath:
Naturopaths provide a complimentary medicine, by employing a wide array of ""natural"" treatments, including herbal medicine, diet and lifestyle counselling.
Evidence:
Magnesium supplementation with platinum-based chemotherapy is safe because it does not appear to affect progression-free survival, overall survival, antitumor activity, or blood concentrations of chemotherapy.
Nutritionist:
Nutritionists main role is to help people achieve optimal health by providing information and advice about health and food choices.
Evidence:
Increased consumption of fruit and vegetables is related to a reduced risk of coronary heart disease.
Oncology Massage Therapist:
Oncology Massage Therapists are nationally and internationally recognised.
Evidence:
A reduction in blood pressure has been achieved through gentle massage.
Physiotherapist:
Physiotherapists are health care professionals concerned with human function, movement and maximising potential. A physiotherapist aims to improve physical activity, confidence, well-being and quality of life by improving physical and functional independence, refining movement, offering support and restoring a measure of control. They are comprehensively skilled to analyse, promote, maintain and restore the needs of the whole person.
Evidence:
Presurgical interventions based on moderate-to intense aerobic exercise in patients undergoing lung resection for lung cancer improve functional capacity and reduce postoperative morbidity.
Pilates Instructor:
Pilates Instructors teach and coach groups or individuals in the fitness program referred to as Pilates. An instructor helps his students use Pilates to promote overall health, improve muscle tone and strength, and achieve better posture. Typically, Pilates instructors know hundreds of different exercises and can teach them to a general group or modify them to fit the needs of particular types of students. These instructors may even work with students as they recover from injuries or struggle with chronic health problems.
Evidence:
Diaphragmatic breathing lowers heart rate and blood pressure, creating a relaxation response conducive to emotional healing.
Yoga Instructor:
Yoga Instructors teach a Hindu spiritual and ascetic discipline, a part of which, including breath control, simple meditation, and the adoption of specific bodily postures, is widely practised for health and relaxation.
Evidence:
A regular practice of gentle breathing and meditation in addition to a variety of hatha yoga postures, especially standing postures, evoked significant increases in blood pressure.