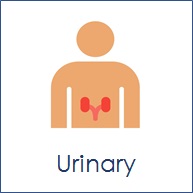 Side effects related to mouth, oesophagus, stomach, small intestine, large intestine, rectum, anus, liver, pancreas, and gallbladder.
nephrotoxicity and changes in glomerular filtration; incontinence; nausea; vomiting; pain; cramping; swelling; indigestion; inability to urinate; haemorrhoids; oedema; decreased appetite; diarrhoea; shortness of breath; dry; fatigue; oral pain; raised, tender, reddish nodules; ulcerative lesions; difficulty swallowing; difficulty speaking; compromised airway; dry mouth; cirrhosis of the liver; bowel & bladder changes; constipation; difficulty eating; mouth ulcers; reduction in salivary flow; dryness, redness, irritation to the mouth; changes in mouth and gums and throat and taste; painful swallow; thrush; candida; feel full quickly; delayed stomach emptying; bowel obstruction; bleeding gums; abdominal swelling; discomfort and increased waist size; difficulty breathing or shortness of breath; decreased appetite and a sense of fullness; abdominal pressure or pain; Indigestion; weight gain; constipation; abdominal distension; bloating; colitis; fistula; reflux or heartburn; dyspepsia; stoma output; flatulence; gastritis; proctitis; steatorrhea.
The following health professionals can help with Urinary side effects. Follow the links below to learn more.
Acupuncture Therapist:
Acupuncture Therapists are people skilled in the practice of acupuncture, which is a family of procedures involving stimulation of anatomical locations on or in the skin by a variety of techniques.
Evidence:
Hand acupuncture can be a potent alternative therapy for stress urinary incontinence.
Cancer Exercise Therapist:
Cancer Exercise Therapist main role is to help people achieve optimal health by providing information and advice about exercise.
Evidence:
Physical activity programs showed improvements in constipation. Pelvic floor exercises improve urinary incontinence after prostatectomy by strengthening supportive muscles around the bladder and preventing urinary leakage.
Exercise Physiologist:
Exercise Physiologists are university qualified allied health professionals, who specialise in clinical exercise interventions for persons at high-risk of developing, or with existing chronic and complex medical conditions and injuries. These interventions are provided by exercise delivery including health and physical activity education, advice and support and lifestyle modification with a strong focus on achieving behavioural change.
Evidence:
Physical activity reduces incontinence.
Naturopath:
Naturopaths provide a complimentary medicine, by employing a wide array of ""natural"" treatments, including herbal medicine, diet and lifestyle counselling.
Evidence:
Magnesium deficiency may occur from low stomach acid or renal wasting. Magnesium deficiency can be induced by a number of chemotherapeutic agents commonly used in cancer care.
Physiotherapist:
Physiotherapists are health care professionals concerned with human function, movement and maximising potential. A physiotherapist aims to improve physical activity, confidence, well-being and quality of life by improving physical and functional independence, refining movement, offering support and restoring a measure of control. They are comprehensively skilled to analyse, promote, maintain and restore the needs of the whole person.
Evidence:
Early institution of physiotherapy after a prostatectomy procedure contributes to regaining continence.
Pilates Instructor:
Pilates Instructors teach and coach groups or individuals in the fitness program referred to as Pilates. An instructor helps his students use Pilates to promote overall health, improve muscle tone and strength, and achieve better posture. Typically, Pilates instructors know hundreds of different exercises and can teach them to a general group or modify them to fit the needs of particular types of students. These instructors may even work with students as they recover from injuries or struggle with chronic health problems.
Evidence:
A progressive rehabilitation program of pelvic floor muscle training is an effective way of causing the symptom of urinary incontinence to regress in elderly men treated for prostate cancer.