The aim of Foundation 96 is to offer an integrated model of care that supports people who have had a cancer diagnosis and connect them with a team of supportive health & wellness professionals and service providers that work across multiple disciplines to ensure the best possible outcomes.
To provide an innovative online integrated and evidence-based supportive care community for people transitioning from cancer treatment to everyday life
Provide a safe and supportive care community consisting of multidisciplinary service providers, for people and their care-givers who are transitioning from active cancer treatment to every-day life
What do we offer the cancer community?
Our Health Consulting service offers both single consulting sessions and a 6-month wellness support plan.
The Service Directory provides free business listings for health & wellness professionals and service providers that provide support for people who are recovering from cancer treatment.
Oncology training provides continued education courses for health and wellness professionals.
We offer newsletters to keep our cancer community informed.
Do our online cancer treatment plan to help you keep a record of your medical experience.
We have researched common side effects from cancer treatment. Create your own personal cancer care plan here online to help you know which health & wellness professionals can help you.
Our news section offers you global stories that you can scroll through.
Who is the Developer of Foundation 96?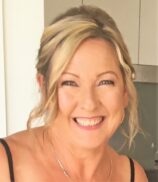 Karen Anderson BAppSci AEP MESSA
Accredited Exercise Physiologist ESSA
Cancer Exercise Specialist ACSM
Karen's background as an exercise physiologist specialising in supporting people living with cancer. This came about over the years of delivering services where she developed programs and worked with oncologists and other healthcare providers in an integrated care approach to develop exercise programs and provide health coaching for people living with cancer. Primarily she has worked as an exercise physiologist specialising in cancer care, and she has also worked with the Leukemia Foundation (Australia) and as the Chronic Disease Wellness Director at the innovative Carilion Clinic (USA). Through her many years of experience, especially working in the USA, she identified the need to create a virtual cancer health & wellness consulting service and resource networking portal.
Who is the Business Consultant?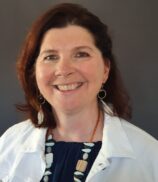 I enjoy providing strategic support to companies to help them think outside the box and realize their potential. Being a bit of on all-rounder I have flipped burgers, created industry roadshows, facilitated strategic planning, managed some life-changing projects and had the opportunity to do some pretty awesome things. Because of my long-term stint at Tunstall, I am passionate about supporting people enabled by technology to live a healthy, safe and independent life…at work, at play and at home (wherever that might be).
Who are the Oncology Course Developers?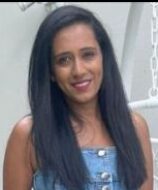 Himani Aggarwal 
Bachelors of Business Administration in Entrepreneurship, Finance, and Marketing
Advanced Diploma in Public Relations
Graduate Certificate in Innovative Learning Design
Himani  is a marketing, business development and instructional designing professional, with experience in project management, designing and developing presentations, reports and quality online courses. She currently resides in Brisbane, Australia. Her understanding of marketing and business development in a variety of industries for more than 10 years in different countries has enabled her to broaden her horizon in instructional designing. This has led her to utilise that knowledge in delivering training courses that yield rich, meaningful, dynamic experiences and are appropriate for multiple audiences. Having collaborated with different departments and subject matter experts over the years has helped her in working with them to identify the target audiences and training needs. She is a meticulous project manager who has the ability to balance multiple deadlines, a keen eye for details with a global perspective and multicultural understanding. She would ensure to create a compelling course content that enhances retention and knowledge transfer.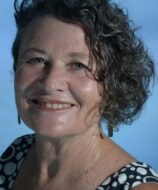 Denise Stewart
Bachelor of Occupational Therapy, Treating chronic and complex Musculo-skeletal problems
Breast Cancer Rehabilitation Online Trainer
Breast and Shoulder Rehab Clinic
Denise Stewart, Occupational therapist from Breast and Shoulder Rehabilitation has joined our team of course developers.
Denise has developed online training modules for health professionals wanting to help women recover well after breast cancer.  These training modules are real case studies, new assessments of impairments and recommendations for standardized assessments.
The famous Hippocrates, the "Father of Medicine" used the term carcinoma to describe tumours.
In Greek, carcinoma refers to a crab, and was probably applied to the disease because the spreading cancer called to mind the shape of a crab. Later the Roman physician, Celsus translated the Greek term into the Latin – cancer, symbolised like this

If you turn the crab symbol around you get 96
"Turning cancer around", that's what we are all about…