The aim of Foundation 96 is to offer an integrated model of care that supports people who have had a cancer diagnosis and connect them with a team of supportive health & wellness professionals and service providers that work across multiple disciplines to ensure the best possible outcomes.
To provide an innovative online integrated and evidence-based supportive care community for people transitioning from cancer treatment to everyday life
Provide a safe and supportive care community consisting of multidisciplinary service providers, for people and their care-givers who are transitioning from active cancer treatment to every-day life
What do we offer the cancer community?
Our Health Consulting service offers both single consulting sessions and a 6-month wellness support plan.
The Service Directory provides free business listings for health & wellness professionals and service providers that provide support for people who are recovering from cancer treatment.
Oncology training provides continued education courses for health and wellness professionals.
We offer newsletters to keep our cancer community informed.
Do our online cancer treatment plan to help you keep a record of your medical experience.
We have researched common side effects from cancer treatment. Create your own personal cancer care plan here online to help you know which health & wellness professionals can help you.
Our news section offers you global stories that you can scroll through.
Who is the Developer of Foundation 96?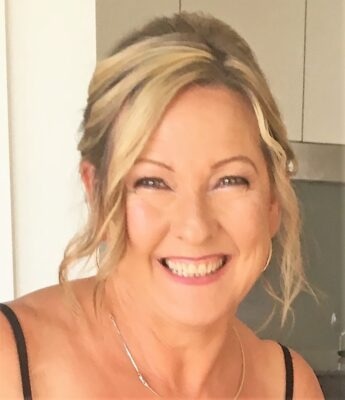 Karen Anderson BAppSci AEP MESSA
Accredited Exercise Physiologist ESSA
Cancer Exercise Specialist ACSM
Karen's background as an exercise physiologist specialising in supporting people living with cancer. This came about over the years of delivering services where she developed programs and worked with oncologists and other healthcare providers in an integrated care approach to develop exercise programs and provide health coaching for people living with cancer. Primarily she has worked as an exercise physiologist specialising in cancer care, and she has also worked with the Leukemia Foundation (Australia) and as the Chronic Disease Wellness Director at the innovative Carilion Clinic (USA). Through her many years of experience, especially working in the USA, she identified the need to create a virtual cancer health & wellness consulting service and resource networking portal.
The famous Hippocrates, the "Father of Medicine" used the term carcinoma to describe tumours.
In Greek, carcinoma refers to a crab, and was probably applied to the disease because the spreading cancer called to mind the shape of a crab. Later the Roman physician, Celsus translated the Greek term into the Latin – cancer, symbolised like this

If you turn the crab symbol around you get 96
"Turning cancer around", that's what we are all about…